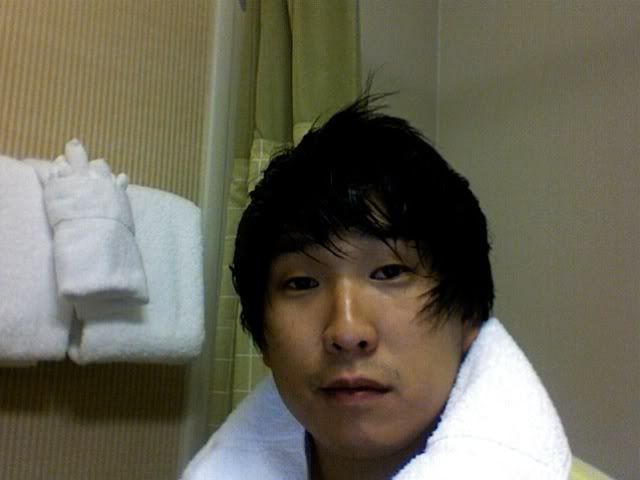 It must have been at least 105 degrees on stage tonight.. Next time you practice with your band literally try it in a sauna so you can prepare yourself for what its like if you're gonna play the Ottobar in the summer when its packed. I was exchanging looks of fatigue and boiled excitement with people all night as they stared at us on stage like we were hypnotizing them.. and I don't mean that in a way thats giving ourselves props..
I'm still a little bit dizzy right now.. I'm laying on the bed at our hotel trying to hydrate myself after tonights show in Baltimore. Those of you who might have been there definitely know what I'm talking about, and for those who couldn't get in I'm sorry, we'll try and play a bigger place next time but until then you can all just roll out to Philly tomorrow. We narrowly dodged bursting into flames tonight.. At the end of Decrescendo tonight I started to see stars and flashes of light, but I managed to stay on my feet.
I'm gonna get some new kicks tomorrow in philly. belee dat. And now I shall shower and more importantly rest so that we can play a good show for all of you at the TLA.
Peace out foos.